The Persuasion Series evolved during the fundraising period for the new glass center with my telling of the story about what would Pittsburgh be with the growth of the Pittsburgh Glass Center. For me its not just bricks and mortar, it is life changing, community changing, body changing. The dapples of aventurine on the surface of the warm brown glass are like goose bumps or shivers of excitement contained within the vessel/body of the form.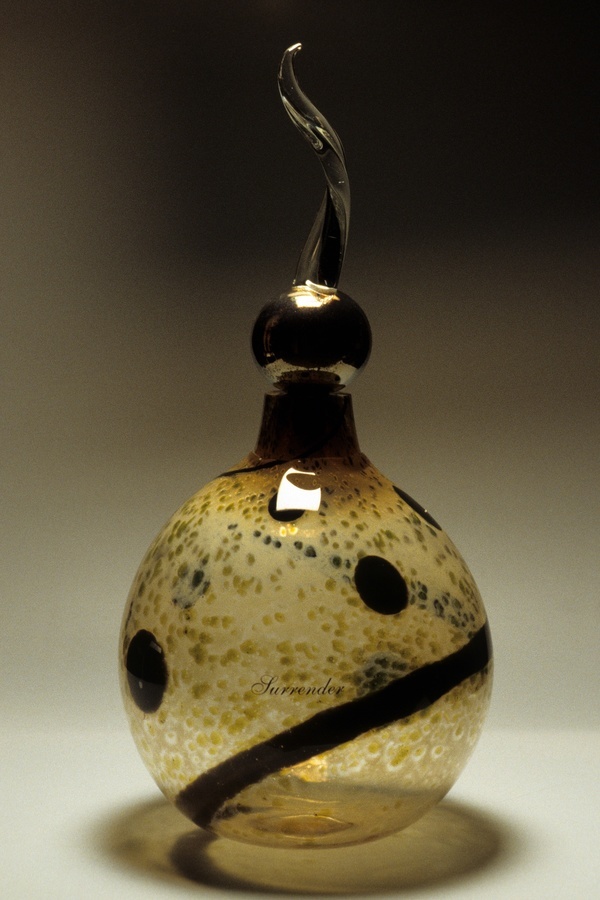 There was a time in my life where I gave myself entirely over to the making of the Pittsburgh Glass Center. It is hard to exactly describe how this came to be. I kept telling myself that I could do this and make my own work at the same time. I felt like I was spinning plates on my head, my hands and my feet. Then there was a moment when I realized I had to devote myself to this thing of making a place for others to work in glass or it wouldn't happen. Because I love glass I love everything about it, the heat, the hard work, the sweat, the looseness and the precision, I kept going on this quest to make this happen in my city. I had directed a glass program at a local university but it didn't engage the public or change the city or do what the PGC does for so many others. That sense of purpose drove myself and my husband Ron to complete this dream.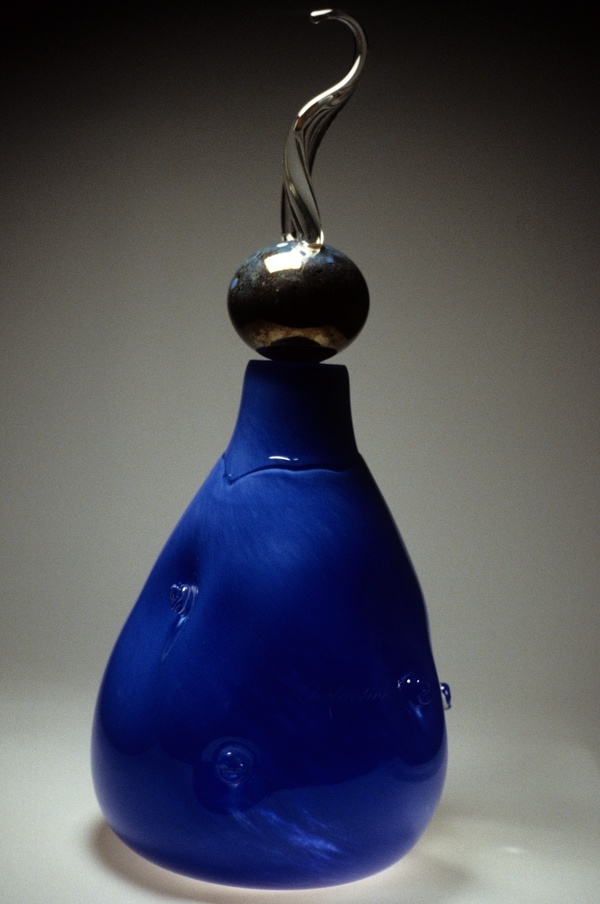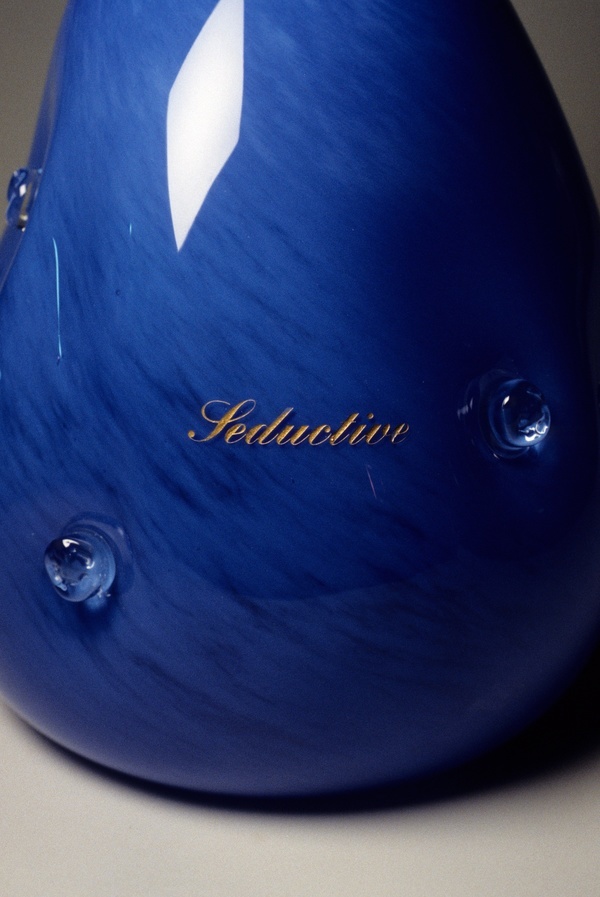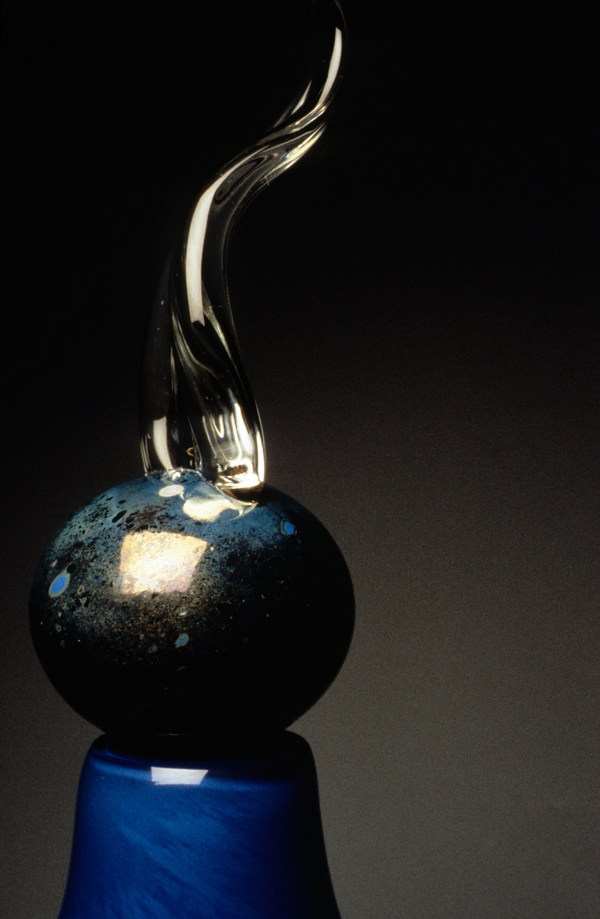 As I did this a group of women found me and asked if I would like to join them on a canoeing and camping adventure. It was a sea change for me, in my life, in my work, though I didn't know it at the time. Planning and getting on the river isn't much different than planning new work or a project like the glass center or at least it seemed that way with this group of high-powered women. They are driven, directed, planners and community leaders. They showed me a place where I could be at peace on the water, on an island, on an inlet, near big rocks and up on the banks. This world was different, Nature has its own pace, you go with it. It took some time before this reverie sunk in deep enough to find my creative seam within the layers of my being. One day it just drilled down deep enough and it led me to my new work.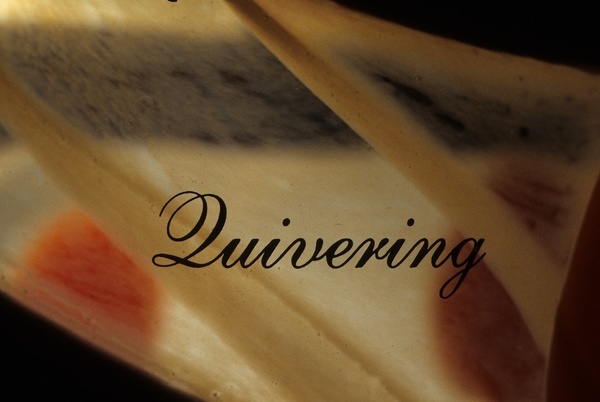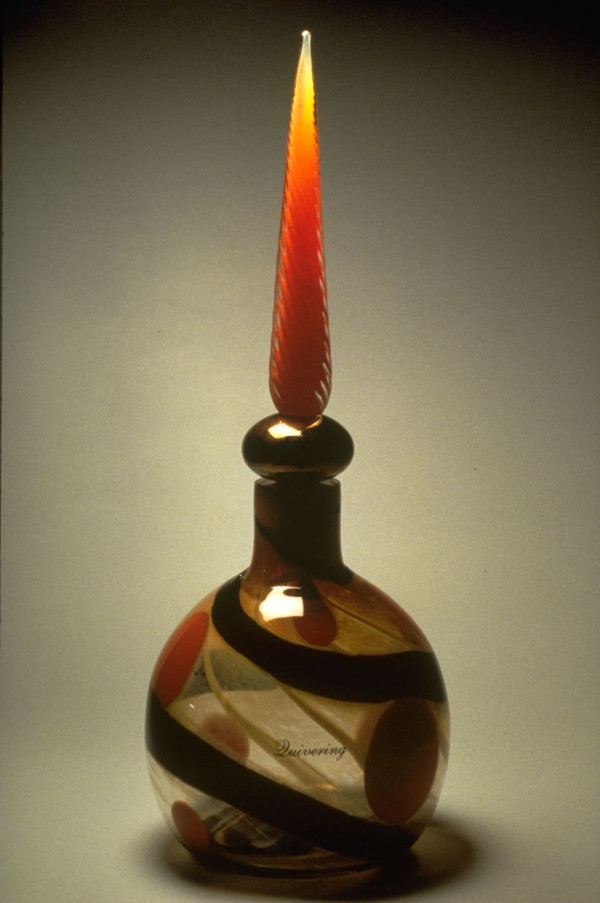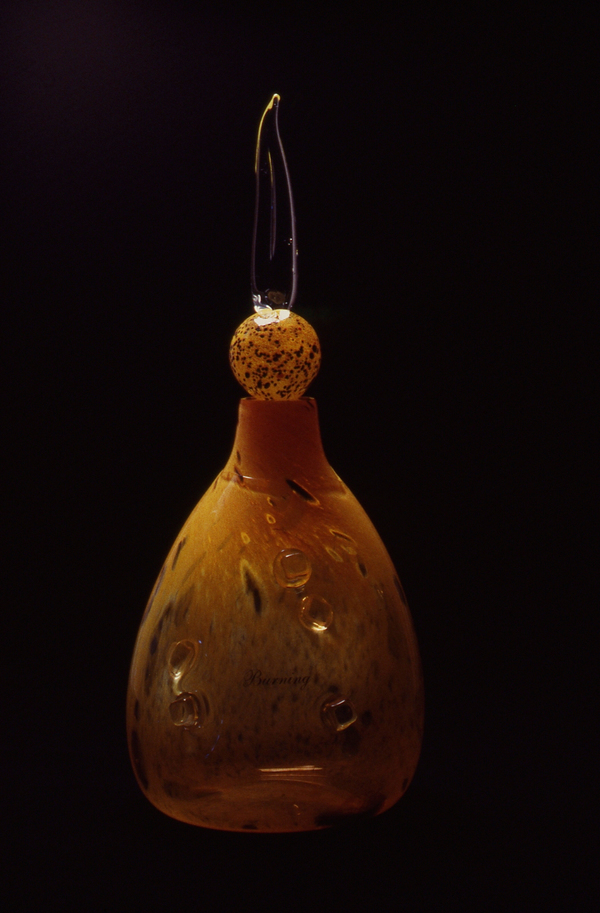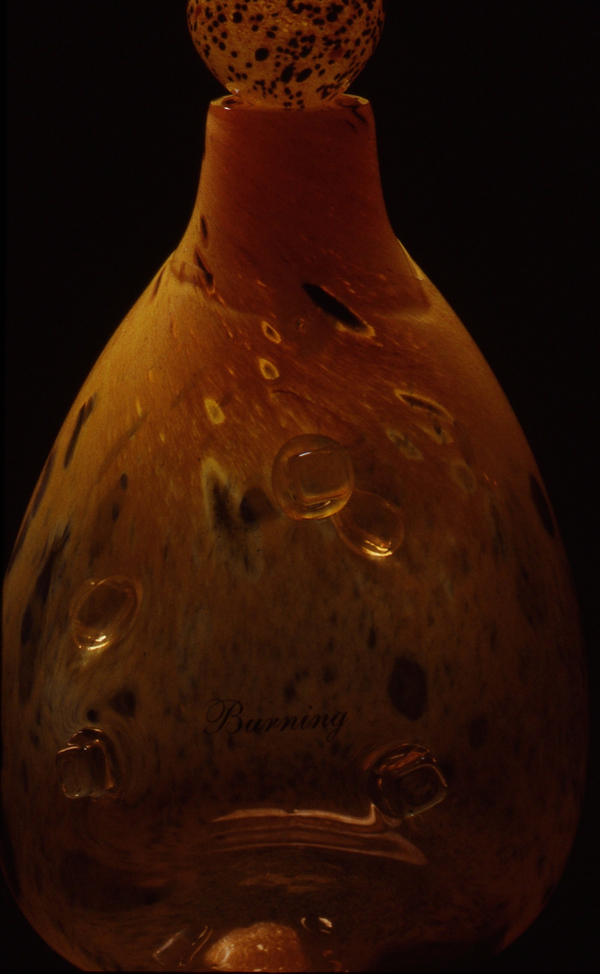 Several months later after I had forgotten my musing I woke from a dream where I saw my new works on a wall engaging drops on one, then round forms on another and a molecular study on the final one. This moment has been my fuel for the past decade. There is so much to mine here. I am still finding poetry in the drops and the spheres and the molecular studies.